Posted by: Updegraff Laser Vision in News
Jan Moss had Crystalens implants earlier this year. Then, she went on a journey.
Jan Moss scheduled her procedure only weeks before walking the Camino de Santiago, a five-hundred mile pilgrimage form St. Jean Pied de Port, France to Santiago de Compostela, Spain. Dating back to Medieval Times, the Camino de Santiago, or "Way of St. James" has seen millions of travelers, each with their own story and reasons for making the pilgrimage. The scallop shell (seen on the patch carried by Jan) has symbolized this journey for centuries.
Jan describes completing this pilgrimage as the "start of her new life journey," which she explains started here in Clearwater, Florida. She writes, "I thought of you many times on my pilgrimage, especially when I could see with such remarkable clarity. With my new eyes, the colors of France and Spain were so vivid that I couldn't stop grinning…I could see so clearly that I connected with the word in a way I never knew possible."
Along with this beautiful letter (below), Jan sent a gift that will forever inspire us. Enclosed were these photographs and her scallop patch. This patch, which traveled with Jan throughout her journey will continue its journey here and with Jan's amazing story, continue to live on as an inspiration to all.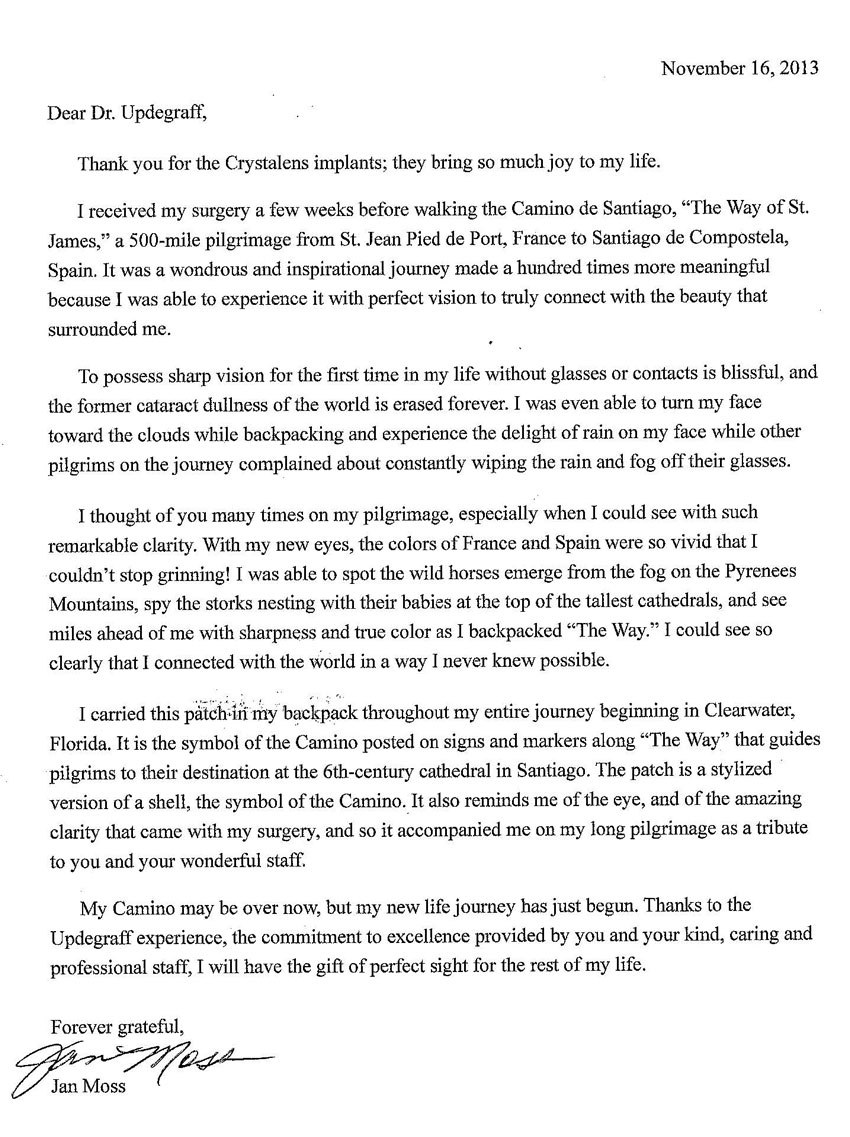 ---